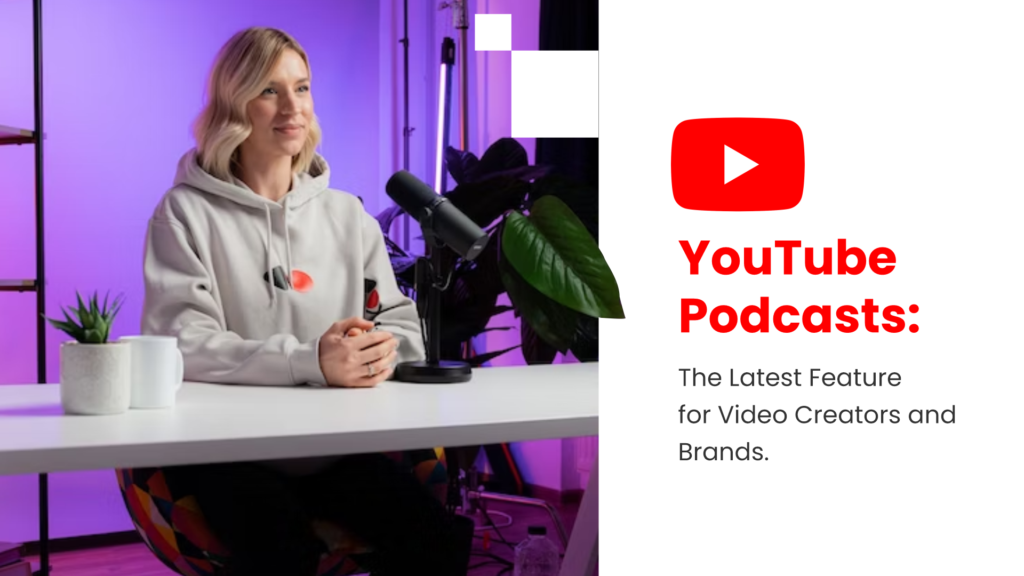 Digital Marketing
YouTube Podcasts & Analytics: Awesome update for Video Creators and Brands
Reading Time:
5
minutes
YouTube has announced a new feature that has the potential to revolutionise the way video creators and brands use the platform to reach their audience. Yes, it is good news for podcasters and listeners. YouTube podcasts is rolling out live as you read this piece and has probably rolled out completely if you are reading this piece after April 2023.
YouTube has over 2 billion active users worldwide, with over 1 billion hours of videos being watched daily. The platform has become integral to people's daily lives, with many using the platform for entertainment, education, and general information.
With the rising popularity of podcasts, it's no surprise that YouTube has decided to move ahead in a big way into the podcasting territory. This new feature allows video creators and brands to repurpose their video content into podcast episodes and also let's audience consume content on the go.
As a video creator or a brand, you always look for new ways to reach and engage a broader audience. YouTube podcasts just made the whole platform juicier and more exciting for creators with more monetisation possibilities and for brands more marketing opportunities.
Let's explore this latest YouTube podcast feature and provide actionable insights on how to use it to increase engagement and reach a wider audience.

What are YouTube podcasts?
YouTube podcasts are audio-only versions of your YouTube videos. This means that you can take your existing video content and repurpose it into a podcast. Your listeners can then access your podcast on youtube only if you so wish, or youtube podcasts could be among the many podcast platforms, including Spotify and Apple Podcasts, where your audience can consume valuable content.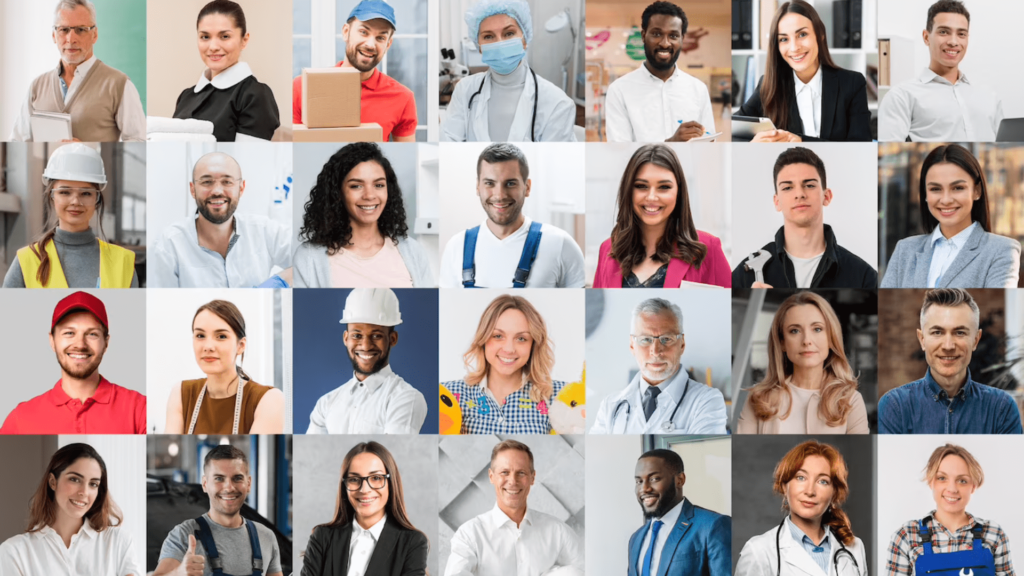 What are the benefits of using YouTube podcasts?
Recent data suggest that over 100 million Americans listen to at least one podcast a month, and the numbers are also growing for other developing markets.
In association with InMobi Pulse and InMobi group-owned Glance, IVM Podcasts conducted a survey among 3,200 Indian podcast listeners. With a 70:30 gender split between men and women, it was found that 81% of them heard their first podcasts during 2021-22. Theres more.
73% of the Indian audience listens to English-language podcasts.
Top podcast genres were news policy (62%), comedy and entertainment (53%), and business and finance (47%).
97% of podcast audience listen on their smartphones and
56% trust brands advertised on podcasts.
Easy Repurposing for existing creators : Repurposing your video content into a podcast is an easy way to create additional content without investing much time or resources.
Better Connect with your audience: Podcasts offer a more accessible way to connect to your audience. If the audience likes your podcast, the possibility of staying loyal is high, as it's an audio-only platform people link it to daily activities like driving or working out.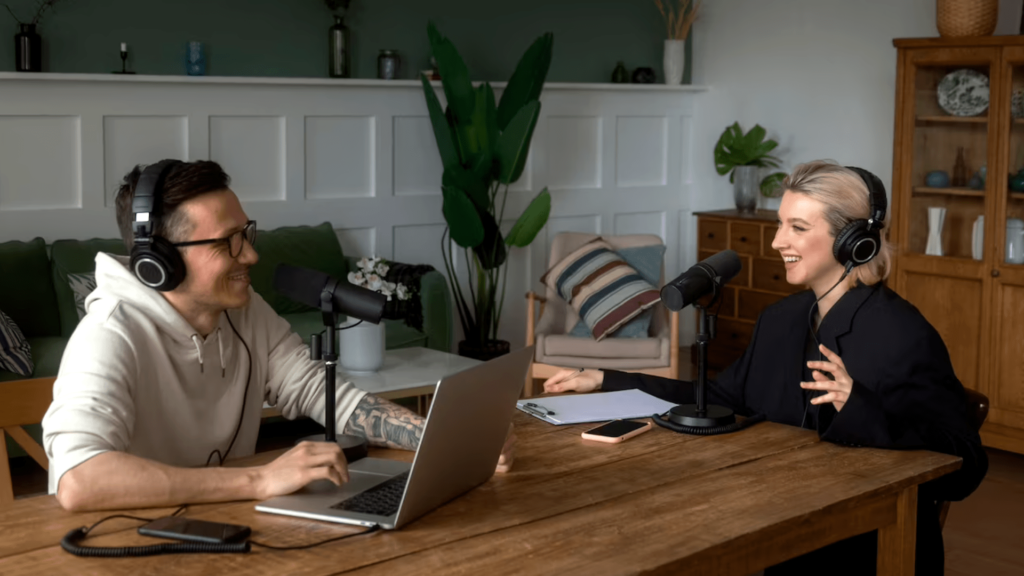 Some best practices for YouTube podcasts
Keep your podcasts short and sweet. Most podcast listeners prefer episodes that are 30-45 minutes long.
Provide valuable information and insights your audience can't get from your videos.
Use the right equipment to ensure your audio is clear and easy to listen to.

Youtube Podcast Analytics
Podcasts have become integral to digital marketing campaigns and have evolved into business opportunities for content creators, digital marketing agencies and professionals who want to explore better personal branding avenues.  Creating a successful podcast is not just about recording and uploading it to a platform. It also requires a keen interest in understanding how the audience responds. This is where podcast analytics comes in, and YouTube provides some of the best podcast analytics available. Analyse and make adjustments to your podcast content strategy as needed. Here are some metrics to consider when analysing your YouTube podcast performance:
Listen count: How many audiences has your podcast reached? Are there any spikes or drops in counts? This metric shows how often an audience has listened to a podcast. It is among the important metrics to track to determine the overall popularity of a podcast.
Watch time: How much time are viewers spending watching your podcast? This metric provides the total time viewers have spent watching a podcast and helps determine whether viewers are engaged with the content.
Audience retention: This metric provides information on how long viewers watch a podcast before dropping off. This can be useful in determining where in the podcast viewers are losing interest.
Demographics: This metric provides information on the age, gender, and location of the audience. This can be useful in determining whether the podcast is reaching its intended audience.
Engagement: Are viewers leaving comments or likes on your podcast?
Subscribers: How many new subscribers have you gained since launching your podcast?
By analysing the above metrics, podcast creators can gain insights into their audience's behaviour, preferences, and interests. They can use this information to create better podcast content tailored to their audience's needs and build long-term relationships.
What can YouTube podcast analytics help you achieve?
Determine the best length of your podcast : Analyse the audience retention rate; if viewers are dropping off after a certain amount of time, it may indicate that the podcast is too long or that the content needs to be more engaging.
Focus on popular topics for podcasting: By analysing the views and watch time metrics, creators can determine which topics are most popular with their audience. Then, they can use this information to create more content around those topics.
Target the right audience for your podcast : By analysing their audience demographics, creators can ensure that their content reaches the intended audience. They can use this information to create content tailored to their audience's interests.
Improve Youtube podcast engagement: By analysing the audience retention rate, creators can determine where podcast viewers are losing interest. They can use this information to improve engagement by adding more engaging content or enhancing the delivery of the content.
Our team is always happy to help you with podcast content writing, podcast transcript writing, recording podcasts, podcast marketing and youtube video marketing.
#happypodcasting