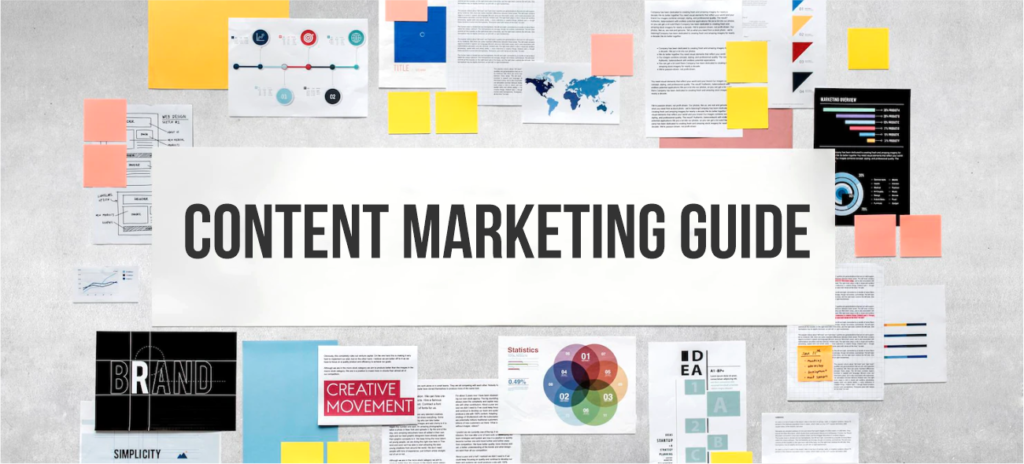 Content Writing & Marketing
,
Business & Entrepreneurship
The 2023 Content Marketing Guide by Brandfame
Reading Time:
5
minutes
Content marketing continues to expand its horizon and is very important in 2023 and the future success of Digital Marketing Campaigns.

Why is content marketing important in 2023 and the future?
Consumer behaviour: With the superfast growth in internet access and hence access to google search and social media, consumers are increasingly turning to online resources for information and entertainment. That is where you want to be by creating valuable content and attracting and engaging your target audience.
Search engine optimization: Zillions of websites and Millions of active advertisers spending billions. How do you scale your business if you don't have a huge marketing budget? Answer: Search engine optimisation. Google search AI is becoming increasingly sophisticated to return highly relevant results for their user's search queries. With the helpful content update, they have signalled that search engines will favour websites that regularly publish high-quality and relevant content. With effective content marketing, you boost your website's search engine ranking, making it easier for potential customers to discover your business online. 
The trust and credibility factors: By providing valuable content and regularly educating and informing your readers, you demonstrate your expertise and authority in your industry. This will have more customers coming back if they love it. That means your content is building trust and credibility with your audiences.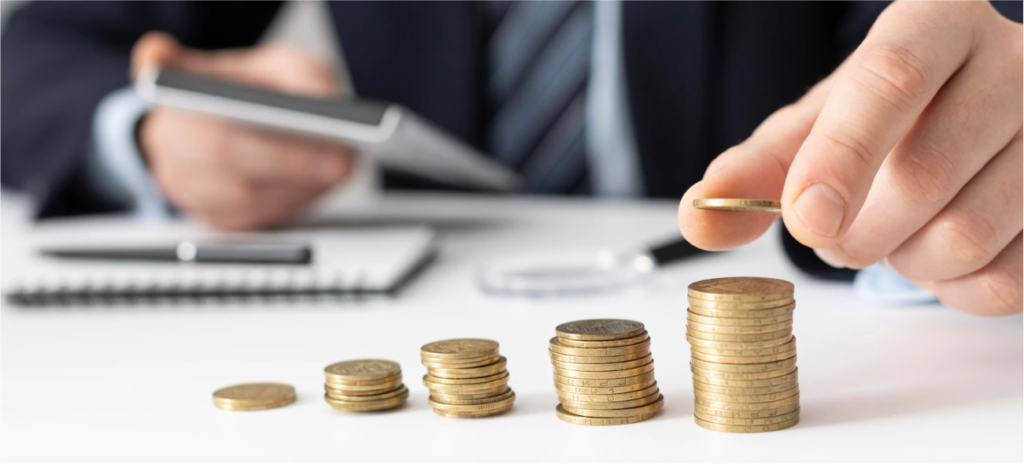 Cost-effectiveness: Surely, there is a cost to content marketing that works, but in the long run, you will find that it outweighs most other forms of marketing, such as television or print. 
Long-term benefits: Unlike traditional forms of advertising, content marketing has a long-term effect, as it continues to drive traffic and leads long after it is published. Content stays out there, unlike ads which vanish once the campaigns are over. 
Personalization: Personalised content in volumes has been a big challenge for marketing managers, but that's about to end, with the growth in AI technologies, content marketing will see a huge change of fortunes. New tools and techniques will help create more relevant and engaging content that resonates with the target audience.
Emerging technologies: With the emergence of new technologies such as AR/VR, voice assistants and 5G, the way content is consumed and shared will continue to change. Businesses that are able to adapt to these changes and create engaging content will have a competitive advantage. Look at youtube videos and podcasting, could you have guessed they would scale such heights? And both these platforms are critical for Personal Branding. 
Never-ending competition: While consumers are moving online in hordes, the smart entrepreneur is not to be underestimated. With almost every business turning to online branding & marketing, the competition for customers' attention is becoming even more intense with each passing hour. Creating content that provides value will help businesses stand out in the clutter, attract more attention and retain customers.
High ROI: Content marketing has been shown to have a higher return on investment than traditional forms of advertising. That is really simple, you are spending far less, and you are getting far more, you just have to give it time like a Mutual Fund Investment. 
Increased brand awareness and loyalty: Regularly producing valuable content means you get attention, the social media Algos think well of your content and place them such that more relevant people can see them. This helps increase brand awareness and connects with customers.
Better customer engagement: Imagine what would happen if you could connect with more customers and address their queries about your products and services. It's your roadmap to Sales! Content marketing also covers interacting with customers through comments and social media platforms, giving you an opportunity to engage and build relationships.
Low-cost lead generation: If you have understood all of the above, then it would be very clear that high-quality content can help generate leads from relevant audiences across multiple content platforms.
Increased website traffic: With content talking about your business's expertise and authority available 24 x 7, you are creating more opportunities for prospects to check out your offerings. This will drive more website traffic and attract more potential customers, which will improve sales opportunities. 
Better customer understanding: The holy grail. Would it be amazing if you understand what your prospects and customers like, where their hang out, and what time of day is best….This is possible by analyzing customer engagement and behaviour with the content you produce and publish, businesses can gain a better understanding of their target audience and tailor their content accordingly.

The best content marketing strategies in 2023
Define your target audience: Understand who your ideal customers are. This is most crucial, you get this wrong, your whole campaign goes wrong.  are, and what they need and want to know, this will help you create content that is relevant and valuable to them.
Develop a content strategy: You must have heard the old age "if you fail to plan, you plan to fail". Based on the understanding of your ideal customer persona, plan the type of content you need to create, and what resources you will need to make this a reality, and then start coworking on a calendar that shows when and which platform you will publish it on. Use multiple formats, such as blog posts, videos, infographics, e-books, and more to create valuable content that will engage your target audience.
Optimize for search engines: When you write for your readers, make sure you don't forget the search engine advantages. Use keywords based on data (lots of tools out there, but the simplest is google keyword research tool) and on-page SEO meta tags, including rich snippets, to optimize your content for better search engine indexing. 
Use social media smartly: Surely, you will share your content on social media platforms so you can engage and encourage them to follow your pages and share your content with their own network of social media friends and followers. But This time around, don't regularly post the same content across all platforms. Try to customise some content for each platform. 
Repurpose content: This can save you time and time is money. You can use the same content in different formats, such as turning a blog post into a video or an infographic, this will help you get more mileage out of your content and reach a wider audience.
Get used to analytics: Most of us find this boring, but this where the real learnings are. As a digital marketing agency, we use the platform's analytics tools and third-party reporting tools to track the performance of your content. This data will help you understand what works and what doesn't and more about your customer's habits online. This is a gold mine to improve your content strategy.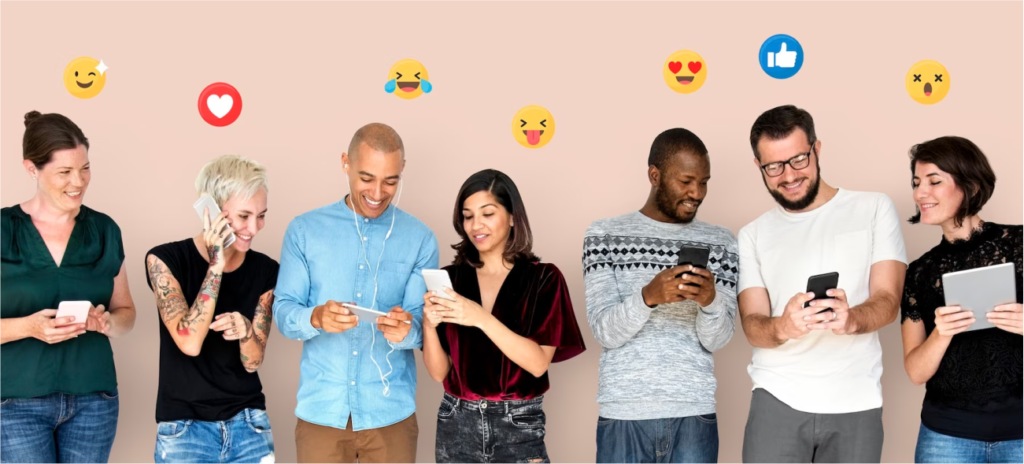 Collaborate with influencers: You no longer need much money to engage an influencer, like movie stars and the like. You can choose influencer groups targeting niches that are closely related to your offerings and partner with influencers in your industry to reach new audiences and gain credibility. The influencers will curate content for you that their followers will readily consume, some of whom will become your followers, and many will become customers. 
Trend Monitoring and adapting your content strategy: There's something new happening every day in the digital media. Keep an eye on the latest trends, reports by other businesses, new technologies, and best practices in content marketing.  Adjust your content marketing strategy as needed on the fly.