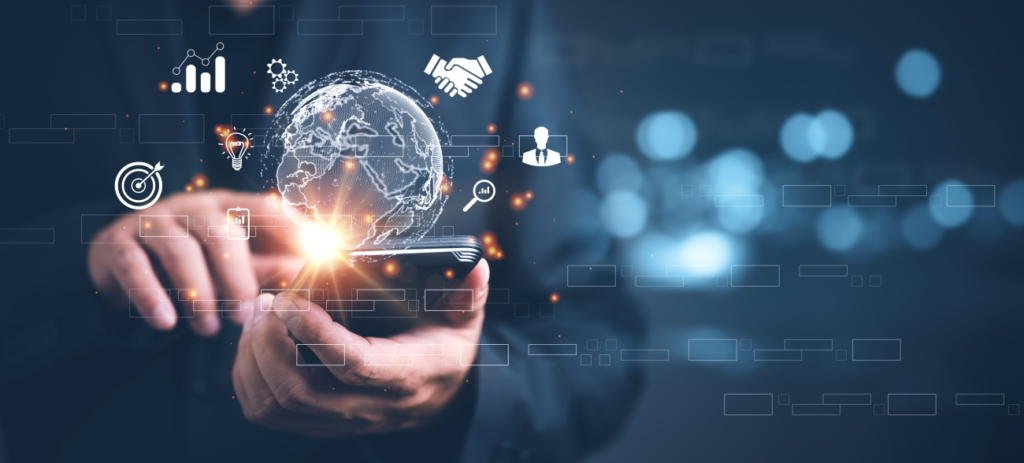 Business & Entrepreneurship
,
Digital Marketing
Digital Marketing for Business is no longer an option
Reading Time:
4
minutes
Like it or not, every company is a digital business today. And scale depends on the adoption of digital marketing for business growth and success. This is a hard fact. 
Before you start thinking about how you will manage to reach people who consume your services and get entangled in questions like,
Is digital marketing cost-effective?

Can digital marketing scale my business? etc,
hold your thoughts and redirect them towards yourself for a moment.
Are you a social media user?

Do you see news, views and information on your social feeds?

When did you last make a purchase (online or offline)?

Did you check for reviews online, compare prices online, or check for upcoming products?
The good news is that everyone else is doing the same, and the number of online users is significantly growing.
Today B2C and B2B buyers understand the choices and the evaluation opportunities available thanks to the internet. The aware consumer of today expects brands to engage in the right context to make informed decisions.
Any business that is supporting its traditional marketing with digital marketing is a digital business. And growth can be accelerated by the diligent use of "digital marketing for business".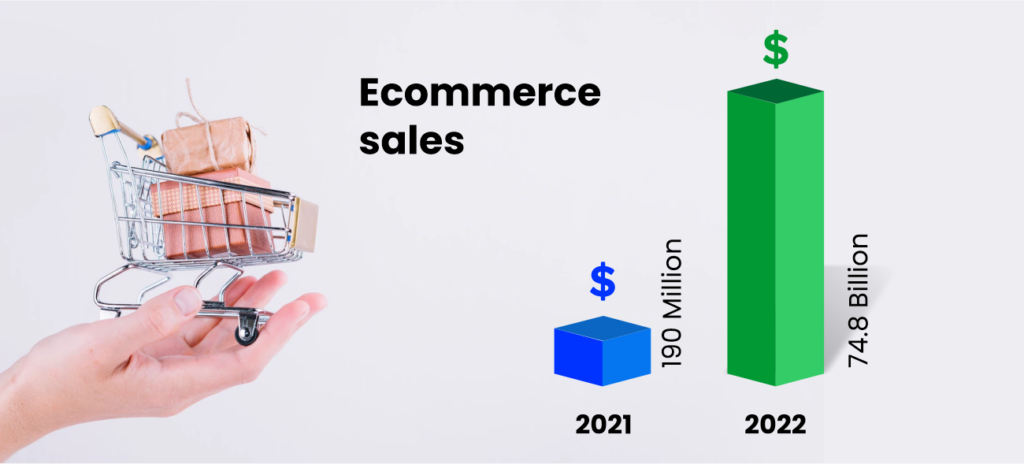 Why digital marketing for business is a critical part of any business marketing strategy? 
Ecommerce sales in 2022 – $74.8 billion
Ecommerce sales in 2021 – 190 million
No of mobile phone users (latest data) –  5.48 billion as of october 2022
No of mobile users who actively use data – 4.32 billion as of November 2022
No of 4g users as a subset of the overall – 115 cr

Growth in online commerce over the past 5 years – estimated 300-350 million shoppers
The pandemic did bring about a sea change in the way digital media was used, and though the pandemic is on its way out, these digital habits are not going away. The demand for products, services and platforms offering delivery using online channels has only increased. 
Look at Nykaa, which is a household name today. They use a very smart mix of technology and marketing personalisation to ensure consumer connection and engagement. What is important today and will play a critical role in online commerce is the personalisation of content. This is not just about the user experience on the website but also on online platforms. Data analysis and interpretation is the key to growth. 
Well, the big draw to digital is the fact that it offers amazing tracking and measurement, allowing for faster decisions making. Such capabilities have a huge impact on marketing and business outcomes. Imagine being able to try our different creatives across platforms on the fly and then being able to do A/B testing to hone the campaign strategy towards a positive outcome. 
And these outcomes can be attributed to the activities implemented, and for a business owner or management, it's easier to get an overview of the platforms that worked, thus providing grounds for better marketing budgets towards growth plans.  
You might say, I understand that the consumer is quickly migrating to digital, and that is trackable, measurable, and all that, but what about Return on Investment? Now, that's where digital marketing beats traditional marketing in most quarters. Our Co-founder Sandiip Porwal who is a digital marketing expert can be consulted on issues related to ROI from digital campaigns.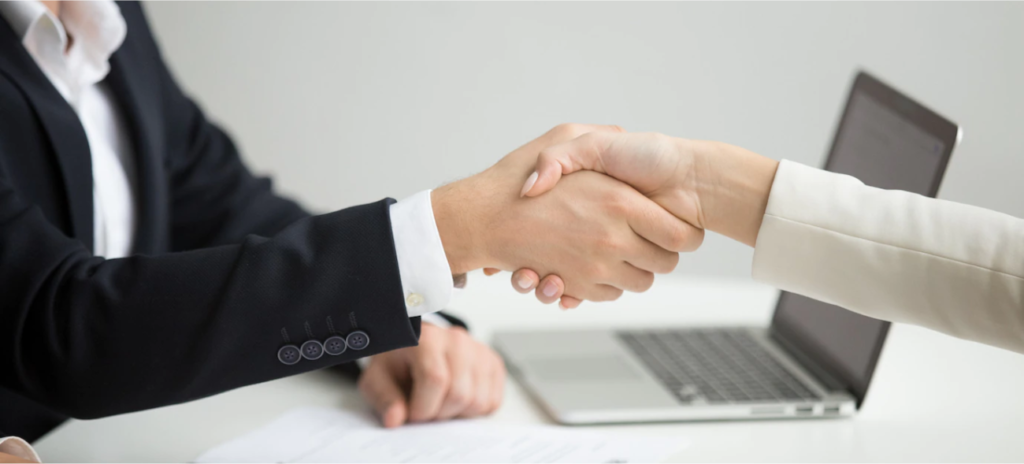 So as a business what are you looking for, customers right! How do businesses get customers – Marketing, Advertising, Sales & service. When you advertise in a newspaper expect a certain number of people to see the ad (advertising) and then you expect a certain number to react to the message and creative (marketing) and then you expect action which may be a walk-in or a call and this will lead to a percentage of that audience buying from you right?! But when you do a print or tv or radio ad you pay for the possibility of high visibility whereas on digital media you get to know the numbers live. Visibility, Traffic, Leads, Conversions and many more data points ensure that you get excellent return on your investments in the long run.
And cost? Compared to traditional media digital advertising is way cheaper and effective if your digital marketing agency has the right experience and exposure in strategising and managing creative digital campaigns. Lets look at a quick comparison of digital marketing vs traditional marketing.
| Parameter | Traditional Marketing | Digital Marketing |
| --- | --- | --- |
| Reach | Limited reach | Global reach |
| Targeting | Broad audience | Specific audience |
| Cost | High cost | Low cost |
| Measurability | Difficult to measure | Easy to measure |
| Interactivity | Low interactivity | High interactivity |
| Conversion rate | Low conversion rate | High conversion rate |
| Flexibility | Rigid | Flexible |
| Time to launch | Long | Short |
A perfect mix of digital + traditional is the marketing formula that can future-proof your business against uncertainties and provide unbeatable return on the investment for business.